The Battle Update
Hello everyone! For this week's content update we are updating some important aspects of PvP on Skyblock, including the Duel kits and custom enchantments.
Duel Kits
The Diamond Armor sets in /duel have also had their durability updated. As well as this, the inventory set up in Duels has been re-arranged to better fit the PvP style.
We are also introducing the new God duel kit! This new kit consists of protection 4, unbreaking 10 Diamond Armor with some very useful custom enchantments on them.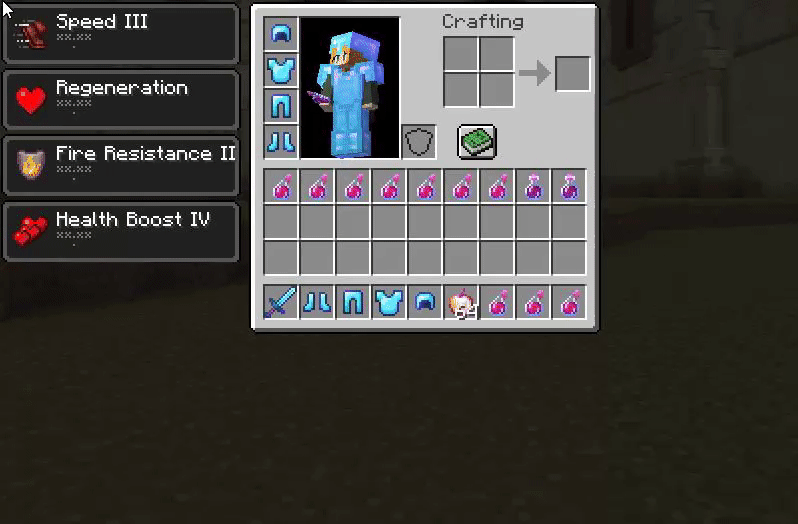 Custom Enchantments
The Sweeping Edge enchantment has been re-enabled, and will now work on Mobs. When Sweeping Edge activates, you will kill mobs in the area surrounding the mob stack that you can currently hitting.
Introducing the brand new enchantment - Ace! This Rare tier enchantment will 1 shot mobs in The Deep. Working your way through The Deep and mining ores has never been easier! Ace can be applied to swords with a max of 3 levels.
We hope you enjoy this week's content update, be sure to try out our new duel kit or updated diamond armor and feel free to leave us your feedback on our Discord server over in #player-suggestions!