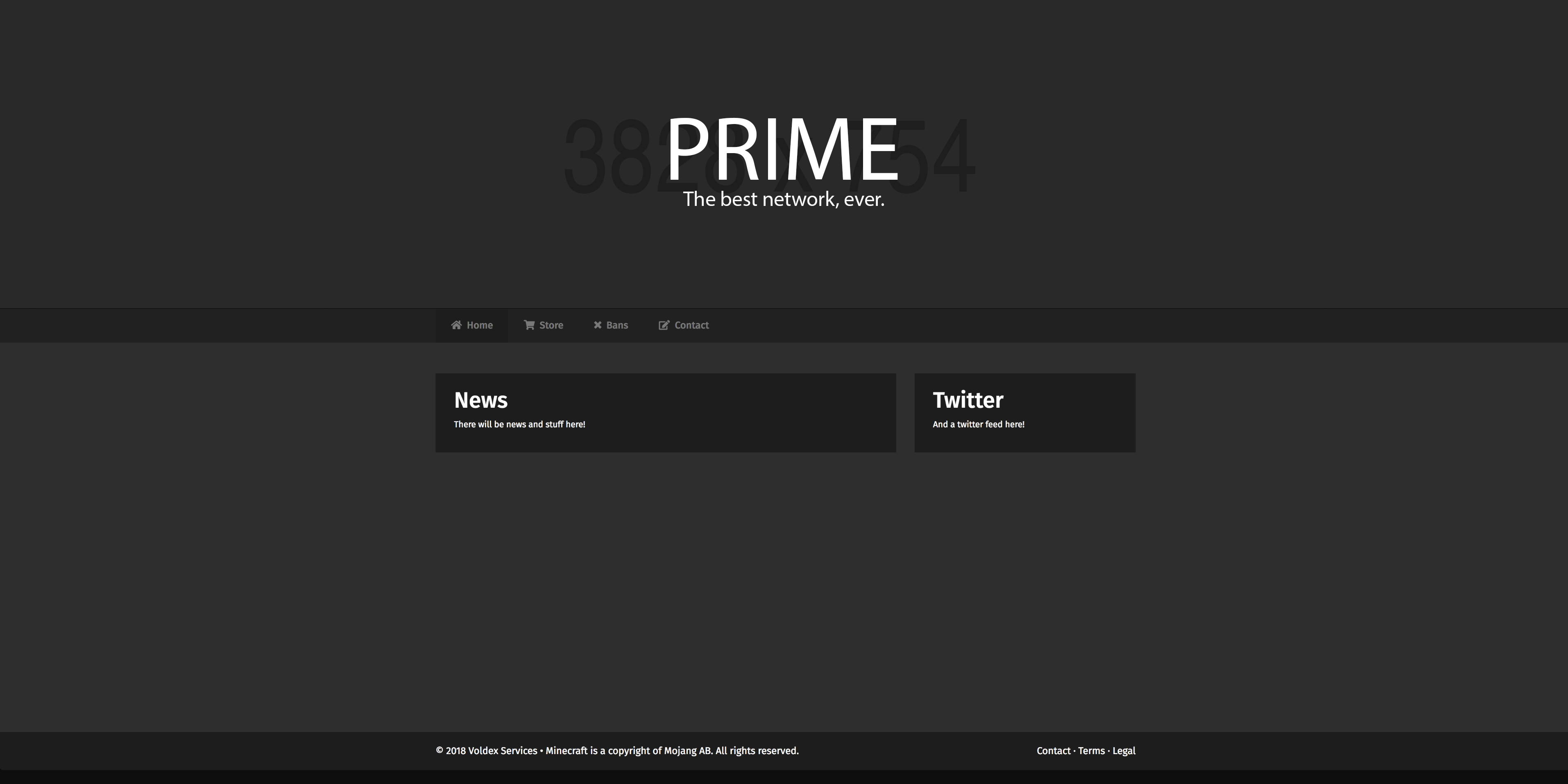 Hey everyone!

We're back this week with another revamp update! Things are in full production behind the scenes, and our first plugins are starting to be tested! You should be getting some previews from inside the new servers pretty soon!

For now, I've got a few things to share with you guys. Let's cover them individually:

Sneak Previews
Hot off the press, I've got a few screenshots to show you guys of what we are working on! As you may or may not know, we are working on additional content to support the new server release - such as the launch of new logo's and a website! This is the first time in a while that we will be getting an entire forum upgrade, so I think you will all be very excited for the new features to come!

To give you a bit of an idea of our new layout, I've got a quick preview for you guys below. This is our new front page, which will also be supported by custom play, bans and vote pages. Our forums will be themed similarly.

[SPOILER="Click to...
Hey everyone!
As
@trkey
has announced previously, we're back in action here at PrimeMC! I would ike to give you all a quick update on what's going on behind the scenes, and what you can expect from us in the following weeks. I'm very excited to get started here, and I'd like to thank each and every one of you for the warm welcome!
This past week, my focus has been on getting our team into full production. There is a lot that comes with a global revamp, so documentation has to be written for everyone to get to work. Since the previous management team used a different infrastructure - we will be starting entirely from scratch.
@FakeNeth
,
@Vrou
and
@TehNeon
will be here to assist in the development team, and we have various other staff members working on graphics, builds and a brand-new website for PrimeMC! In the weeks to come, I will keep you all updated through revamp updates! Stay tuned for some sneak...
Hey everyone,
Trkey here, back with a critical PrimeMC update. The past few weeks have been a bit hectic behind the scenes, and via this post, I'd like to give you all a short insight into what's been up!
However before we jump into things, I'd like to introduce
@Affixes
. Some of you may know Affixes from the earlier days of PrimeMC. Many years have passed, and we've recently started talking about Prime again. I'm happy to announce that Affixes will be back as a Project Manager starting today!
@chckn
and his team have left PrimeMC. The reason for their departure is that chckn's team didn't have time to work on Minecraft projects anymore, and I didn't want to see the network to suffer because of it.
Over the coming few months,
@Affixes
, his team of developers, and I will be getting Prime back on its feet. We will do everything in our power to bring the network back to what it used to be. We've laid out plans for a new...