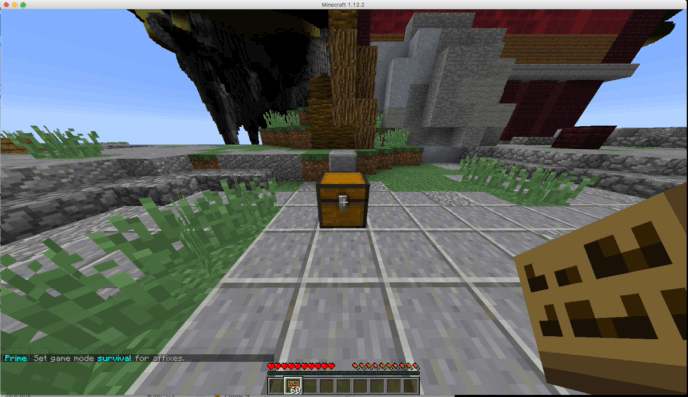 Hey everyone!

We're back with another big update for the PrimeMC Revamp! I'm sure you've noticed that we missed last week's announcement post. We ran into a few issues with the features that wanted to show you, but now here we are! Today, I'd like to introduce you to Player Shops and Menu System - two pretty big newcomers to Prime!

Player Shops
We are heavily investing into community-driven plugins, and the first one I'd like to announce today is Player Shops. This is our own implementation of the ChestShop plugin, with a unique twist to it: The introduction of shop pages and an extremely intuitive GUI.

Now, when you create ChestShops, not only are the items that you want to buy or sell much more configurable - each player also has their own shop page in the Player Shops GUI. Here, you can find all of the items that a player is selling or buying from their chests, all in one quick and easy menu screen. Plus, you can make purchases here as well! You no longer need...
Hey everyone,
As the month of June starts kicking off, the revamp is coming closer and closer. This week, we will be making some essential management decisions that will have an impact on the server going forward. We would appreciate your feedback to get us headed in the right direction.
Updates
Before we get started, just a quick few updates concerning the actual server revamp. We now have visuals of our WIP Skyblock builds and a Factions Arena! Check them out at the links below. Along with this, new pages for our site were produced - and there's an official sneak peek at our logo. Let us know what you think! We hope that we'll be able to show you our new store and forums by next week.
Factions PvP​
Skyblock Spawn​
...
Hey everyone,

We're back with another update this week, and to start off, I'd like to answer a few of your most frequently asked questions. At the end of this post, I have a few revamp updates for you as well!

Frequently Asked Questions
We want to make sure all of your concerns are being heard, so below you'll find answers to some of the most commonly asked questions you guys have. I try to respond to each and everyone of you in the discussion of each post, so if there is anything your mind - please don't hesitate to let me know.

Q: What is your current ETA? Are you still on schedule?
A: We are still fully on schedule for a mid-June BETA release. Once we get closer to this date, you guys will receive a full update with more information. Please do remember that this is a BETA, and depending on how things go - We may reset the network again by the time we go into a full release. This fully depends on certain factors, such as issues with the economy.

We recommend...