Hey everyone!
Welcome back to another revamp update. I hope you're enjoying these consistent posts as much as we are, while working towards a fast and smooth server release. This week, we will be tackling yet another important area of the server: administration.
New Rules
No, not the
Dua Lipa
song. Yesterday, we released a large update across our "Important Information" forum, which includes across-the-board updates to our rules and other administrative documents, like the allowed modifications list and upload evidence requirements.
We suggest you check out the forum yourself and have a read over all the new documents. You will notice that the Discord, Forum and Server rules share a lot of similarities with each other. We do this to make everything more streamlined and easier to understand for everyone.
In short, here are the most notable changes to our server rules:
Punishments are no longer...
Hey everyone!
With the BETA coming up shortly, we've decided to open our applications back up in preparation for the big launch! This is your unique chance to join the staff team of one of the biggest online gaming communities, with over
1.000.000
registered players and counting!
Application requirements have slightly changed, and we advise you to take a peek at the new conditions by clicking
here
. You may notice that our applications questions have also shifted. We hope that this will continue to improve your experience while applying, the questions should be a tad bit easier to get through!
We will be responding to all applications over the coming weeks. A mentor program has been introduced to get everyone who joins the help they need! Additionally, handbooks and staff permissions have been reworked as well. More info follows for those who have been accepted onto the team!
Revamp...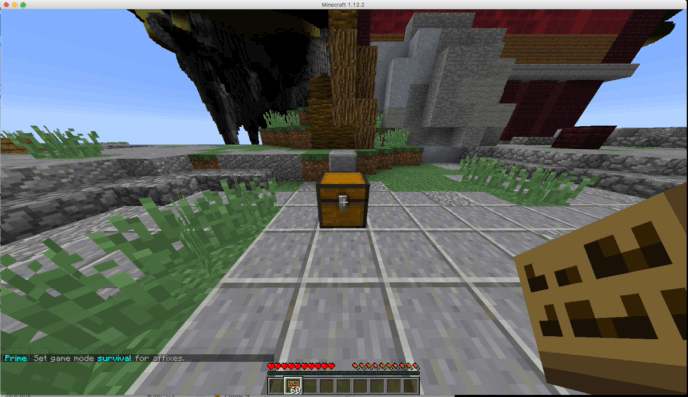 Hey everyone!

We're back with another big update for the PrimeMC Revamp! I'm sure you've noticed that we missed last week's announcement post. We ran into a few issues with the features that wanted to show you, but now here we are! Today, I'd like to introduce you to Player Shops and Menu System - two pretty big newcomers to Prime!

Player Shops
We are heavily investing into community-driven plugins, and the first one I'd like to announce today is Player Shops. This is our own implementation of the ChestShop plugin, with a unique twist to it: The introduction of shop pages and an extremely intuitive GUI.

Now, when you create ChestShops, not only are the items that you want to buy or sell much more configurable - each player also has their own shop page in the Player Shops GUI. Here, you can find all of the items that a player is selling or buying from their chests, all in one quick and easy menu screen. Plus, you can make purchases here as well! You no longer need...